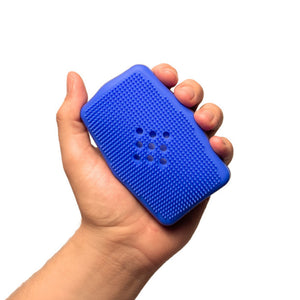 Solving Problems, Big or Small
As the creators of Sud Stud, Silli Co's goal is to develop fun and unique products that solve problems, no matter their size. Silli Co is a play on the words "Silicone" and "Company."

After a lifetime of using soap bars, we realized that soap bars don't even clean as well as other bathroom products!

Instead of searching for alternative soap products, our team of stubborn millennials decided to design something that allowed us to use our favorite soap bars longer, get a better clean, and save money. Thus, Sud Stud was born!
Our crowdfunding success story
The story of how we launched our original Sud Stud (the Sud Stud V1) from crowdfunding over $100,000 on Kickstarter and Indiegogo.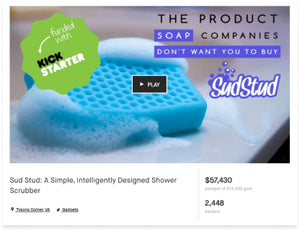 KICKSTARTER CAMPAIGN LAUNCHED
Sud Stud was first launched through a crowdfunding campaign on Kickstarter, which helped raise $57,430 to help bring Sud Stud to life!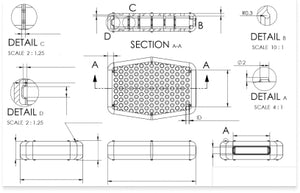 FIRST PRODUCTION RUN FINISHED
While waiting for Sud Stud to deliver, we hit some incredible milestones, including our first production run.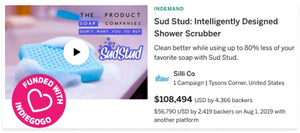 INDIEGOGO HIT $100,000
We continued to collect pre-orders through Indiegogo, and reached $100,000 raised in December!
SUD STUD SHIPPED WORLDWIDE!
Shortly after, we began shipping our Sud Studs to over 4,300 backers across the world.
The New Sud Stud V2 and The Introduction of Soaps
In July of 2020, we crowdfunded Sud Stud's larger and more bristled upgrade, the Sud Stud V2!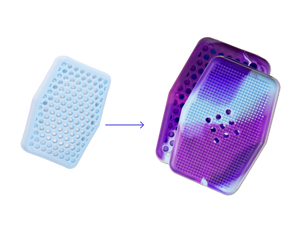 SUD STUD V2
We listened to our customer's feedback and made the Sud Stud V2 bigger to accommodate more soap sizes, and added a bristle side for exfoliation.
MADE 15% BIGGER TO FIT MORE SOAPS

900+ BRISTLE SIDE FOR EXFOLIATION

NEW COLORS, LIKE COSMIC PURPLE
shop now
NATURAL SOAPS INTRODUCED
In August of 2020, we introduced our line of natural and handmade soaps, which paired perfectly with the new Sud Stud V2.
NO HARMFUL PARABENS OR PARABENS

MADE IN THE USA

ALL-NATURAL, 100% VEGAN INGREDIENTS
Shop now