What Makes Our Soaps Great?
The ultimate lather is made through artisanal cold-press methods with all-natural ingredients.
Handmade in the USA
Sud Stud soaps cure to perfection over 4 weeks without any nasty parabens or preservatives through cold process methods in Illinois.
All-Natural Ingredients
Get a gentle clean with plant-based, 100% vegan ingredients including rich coconut oil for a luscious lather and gentle moisturization.
Made For Sud Stud
Our natural soaps pair perfectly with Sud Stud. Pair them together to maximize soap longevity while creating a luscious lather with every wash.
Incredible Lather-ability.
Our soap-crafters use a lot of coconut oil as a base to make this soap lather as much as possible! Check out this short 47-second video and see the suds flow!
Artisanal Soap Making.
The tried-and-true "cold process" curing method helps soap reach the proper consistency to last long in the shower. Our soap is then hand-cut to the perfect size for your Sud Stud V2.
You May Also Like:
Kraken's Wreck
Sandalwood, patchouli, and floral notes
Subscription Price:
$5.00
$8.00
Galactic Scrub
Lemongrass, white tea, and sea salt
Subscription Price:
$5.00
$8.00
Tripping in the Desert
Sage, honey, and citrus
Subscription Price:
$5.00
$8.00
Cup of Joe
Coffee, espresso, and more coffee
Subscription Price:
$5.00
$8.00
Earthy Cookies & Cream
Cedarwood, tea tree, patchouli
Subscription Price:
$5.00
$8.00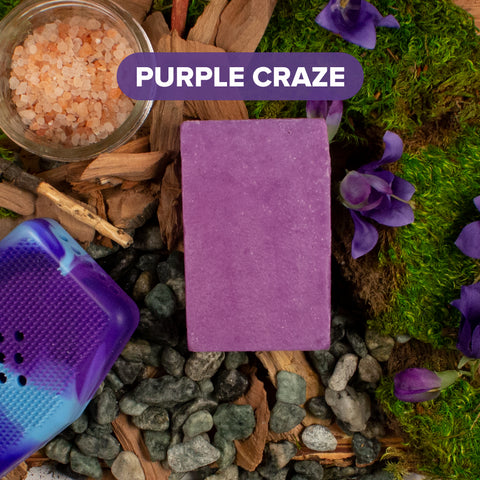 Purple Craze
Lavender, oakmoss, and sea salt
Subscription Price:
$5.00
$8.00
---