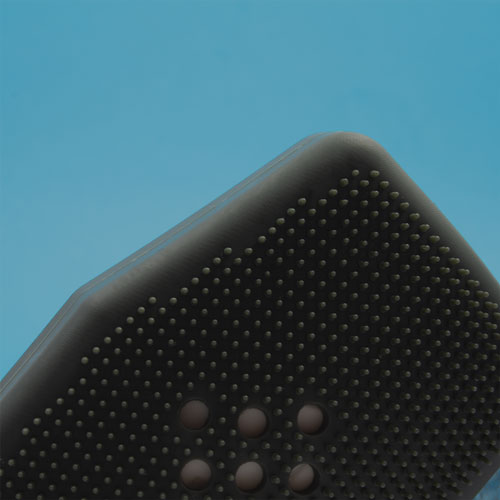 Improved Life Hacking Scrubber That Makes Soap Last 5x Longer.
With an upgraded design, the Sud Stud V2 makes soaps last longer and clean deeper while helping you save money with your favorite natural and commercial soaps.
Sign Up
Watch Video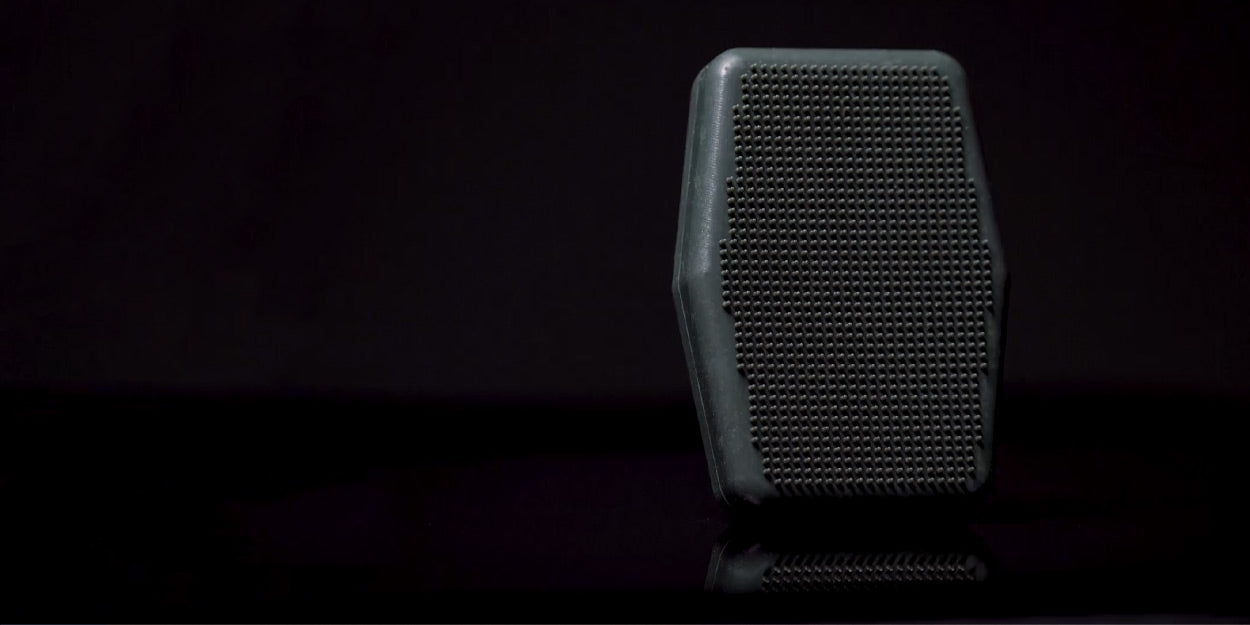 Sign up now and get 55% off when we launch.
Be the first to know when Sud Stud V2 goes live by signing up to receive our special limited-time launch offer that's good for 55% off Sud Stud V2.
Meet Sud Stud V2.
An intelligently designed shower scrubber that cuts soap waste, prevents bacteria growth and cleans deeper than ever before.
Engineered For a Satisfying Scrub
New exfoliating bristle side provides a deep cleaning and consistent exfoliation. Featuring fewer holes for soap savings and creating a rich lather while reducing soap surface area exposed.
Body Expands 200% to Fit Large Soaps
Made with ultra-soft and stretchy antibacterial silicone, Sud Stud V2 expands to fit artisan or commercials soaps up to 6 oz with ease. A slim entry port keeps soap in longer.
Save Money While Using Less Soap
Sud Stud's honeycomb design reduces the soap friction area by 80% so that the soap bar isn't in direct contact with you, reducing the soap's exposure to extend the life of your soap and save money.
The Future of Full-Body Skincare.
Sud Stud is the alternative to the notoriously filthy loofahs, plastic poufs and harsh bristle brushes we've used.
Bristle Side For Cleaning Efficiency
Over 900 individual bristles for gentle exfoliation.
Creates More Lather — Increase suds by up to 250% while blocking water.
Cleanses Deeply — Remove dirt and grime while keeping skin clean and smooth.
Honeycomb Pattern Blocks Water
Expose up to 80% less surface area from running water.
Reduced Surface Area — Helps soap last up to 5x longer than without Sud Stud.
Soft Silicone — Antibacterial and BPA-free, Sud Stud v2 is durable and long-lasting.
Long-Term Environmental Benefits
Sud Stud is designed to last longer than leading bathroom products.
Unlike plastic poofs and loofahs that only last so long, Sud Stud stands up to over 600 washes.
Using bar soaps is less impactful on the environment when compared to plastic waste left by body wash.
Bristle Side for Effective Scrubbing and a Larger Size
We improved the original Sud Stud after listening to our customers.
Dirt-Busting Bristles — Feel the cleaning difference with over 900 bristles that build lather and scrub deeper for a satisfying wash.
Larger Size — Fit larger format soaps up to 6oz from popular natural soap brands like Dr. Squatch, Bronners, and Lush easier than ever before.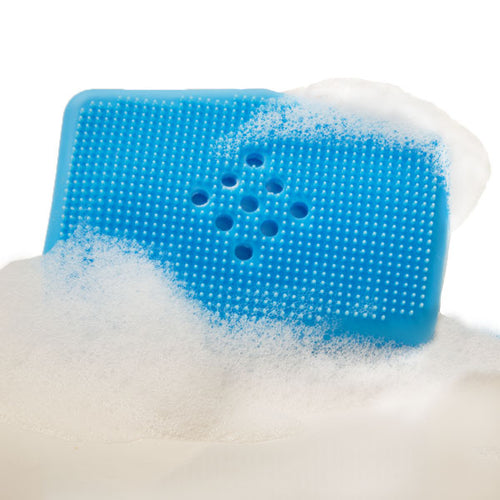 Sud Stud V2 Up Close.
Sud Stud V2 may look simple; however, every feature from shape, size, and body is designed for an incredible clean.
Dedicated Bristle Side
Over 900 bristles provide a satisfying scrub while removing dirt, grime, and dead skin cells without damaging skin.
15% Larger Body
Made to fit large square-shaped soaps and uniquely artisanal soaps while maximizing life of soap by up to 5 times longer.
Slimmer Entry Point
Prevents soap from falling out while scrubbing. with a dedicated hole to hang Sud Stud for easy drying.
Food-Grade Silicone
Flexible and quick to dry, silicone's anti-microbial properties help Sud Stud remain germ-free, unlike a loofah.
Patented Honeycomb Design
Generates a frothy lather while protecting soap from direct skin contact helping to increase the lifespan.
Body Expands Up To 200%
Durable and stretchy silicone and adjusts to fit popular brands and gourmet soaps that come in irregular sizes.
Over 12,000+ Sud Studs Sold
We created the Sud Stud V2 after hearing from so many happy customers.

We took our initial design and made incredible improvements so that you can have the best sudsy experience possible!
As Seen In




Sign up now and get 55% off when we launch.
Be the first to know when Sud Stud V2 goes live by signing up to receive our special limited-time launch offer that's good for 55% off Sud Stud V2.